I believe it was Scott Cunningham that encouraged new witches to read everything they can get their hands on when first exploring the Craft. I agree with this wholeheartedly! There is a multitude of 'Wicca 101' books on the market, and it can seem daunting to sift through them and choose which ones to read. Every Wiccan author has their own style and point of view, so it's a good exercise to read a variety of books in order to discover what works for you. Keep in mind that not everybody agrees with what makes a good book!
Below is a list of some Wiccan and Pagan books that I have read, I am planning to read, or have been recommended by others. It is by no means an inclusive list, but it might be a helpful reference for those just starting out on their path. Happy reading!
---
Wicca: A Guide for the Solitary Practitioner by Scott Cunningham (1989)
This was one of the first books I read on Wicca, and it is still one of my favourites. Cunningham's friendly style is easy to read, and the topics are basic enough for a beginner to grasp. Some people criticize Cunningham as being 'too fluffy' and overlooking the darker aspects of the Craft, but I think it's still one of the best Wicca 101 books out there. I also recommend the companion book, Living Wicca: A Further Guide for the Solitary Practitioner.
Wicca For Beginners: Fundamentals of Philosophy and Practice by Thea Sabin (2006)
This has to be one of my favourite Wicca 101 books. I find her friendly writing style easy to read and enjoyable. Written in 2006, it contains a modern view of the history of the Craft, acknowledging Wicca as both a 'new' and 'old' religion. It includes some very useful lessons right up front – Grounding, Centering, Visualization, and Meditation – complete with instructions and exercises.
The Complete Idiot's Guide to Wicca and Witchcraft (3rd Ed) by Denise Zimmermann and Katherine Gleason (2006)
I was skeptical when I picked up this book, but I'm glad I did because it is packed full of useful information. Following the concept of the other 'Idiots' and 'Dummies' books, this guide is well laid out with concise chapters with notes, summaries, and definitions. It will take you a long time to go through it all, but I feel its well worth it in the end.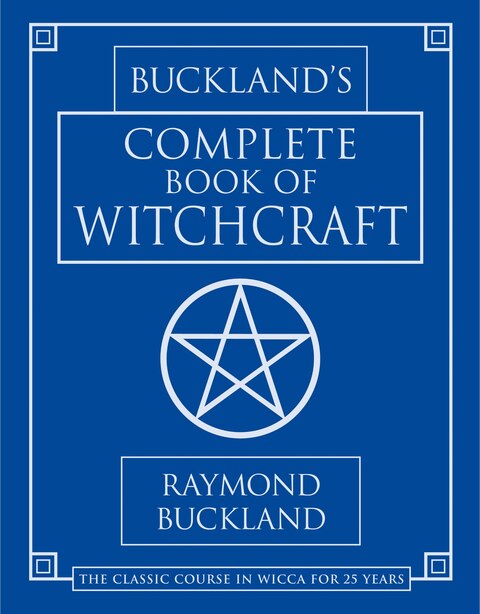 Buckland's Complete Book of Witchcraft by Raymond Buckland (2002)
Buckland's 'big blue book' contains a lot of useful information for the beginner Wiccan. The workbook is organized in a series of lessons with review questions at the end of each. Although most of what he writes is geared towards coven work, there is a chapter at the end for the solitary practitioner.
True Magick: A Beginner's Guide by Amber K (1990)
Many positive reviews have been made about Amber K's 'little green book', and although I'm not quite finished it yet, it is quite enjoyable. It contains information about the history of magic, magic and science, rituals and spellcraft, as well as exercises and recommended reading after each chapter.
To Ride A Silver Broomstick: New Generation Witchcraft by Silver RavenWolf (2002)
Love her or hate her, Silver RavenWolf is here to stay. Very popular with the teen set, her books are filled with information, however sometimes you have to sift through her varied opinions on things to get to the facts. This is the first book in a series of beginner Wicca books, followed by To Stir A Magick Cauldron and To Light A Sacred Flame.
The Inner Temple of Witchcraft: Magick, Meditation and Psychic Development by Christopher Penczak (2002)
This is the first in the Temple series of books Christopher Penczak, a pupil of Laurie Cabot, which also includes The Outer Temple of Witchcraft, The Living Temple of Witchcraft, and The Temple of Shamanic Witchcraft. This book discusses the basics of Witchcraft, as well as magic, meditation, and energy work, complete with exercises and review questions.
Drawing Down the Moon: Witches, Druids, Goddess-Worshippers, and Other Pagans in America by Margot Adler (2006)
First published in 1979, this book was one of the first glimpses of Neopaganism in America. Adler provides an interesting viewpoint on the history and formation of Neopaganism.
---
Additional recommended books include:
A Witches' Bible: The Complete Witches' Handbook by Stewart Farrar and Janet Farrar (1996)
The Spiral Dance: A Rebirth of the Ancient Religion of the Goddess by Starhawk (1999)
Witchcraft for Tomorrow by Doreen Valiente (1993)
The Triumph of the Moon: A History of Modern Pagan Witchcraft by Ronald Hutton (2001)
Green Witchcraft: Folk Magic, Fairy Lore & Herb Craft by Ann Moura (2002)
Positive Magic: Occult Self-Help by Marion Weinstein (2008)
The Spirit of the Witch: Religion & Spirituality in Contemporary Witchcraft by Raven Grimassi (2003)
How to Become a Witch: The Path of Nature, Spirit & Magick by Amber K (2010)
The Real Witches' Handbook: A Complete Introduction to the Craft by Kate West (2008)
The Wicca Bible: The Definitive Guide To Magic And The Craft by Ann-Marie Gallagher (2005)
Paganism: An Introduction to Earth-Centered Religions by River Higginbotham and Joyce Higginbotham (2002)
Reblogged from my article at Pagan Pages: Wicca 101 Books
© West Coast Pagan